Ray-Ban Large Metal Aviator Sunglasses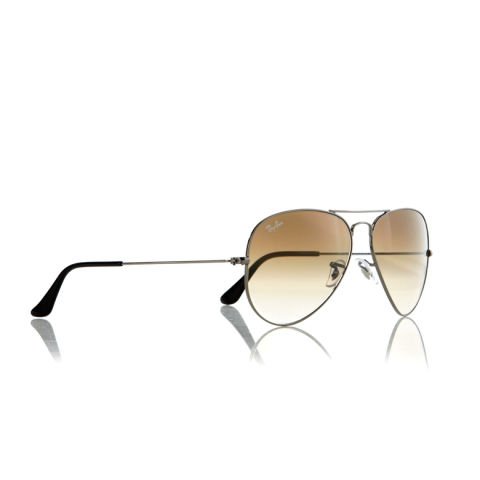 The fascination of a pilot
A pilot would not feel comfortable flying without his pilot glasses that transmit elegance and style. Inspired by pilots, Ray-Ban has designed these Ray-Ban Large Metal Aviator sunglasses. Give these sunglasses to a fashionable person who can't resist accessories that complement them look.
Product description
Frame material: Metallic.

Frame colour: Silver.

Lens material: Glass.

Lens colour: Smoky brown.

Filter: 2 (sunny)

Calibration: Lens diameter 58mm, Bridge 14mm.

Includes: Case, chamois cloth, manufacturer's indications.