Black Pebble Time Smartwatch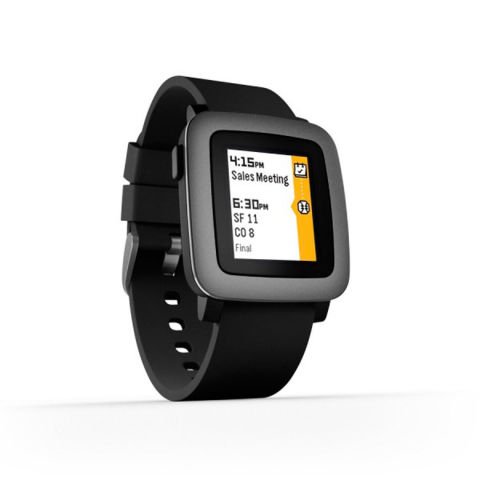 An intelligent watch for an intelligent man
Elegant and discreet, hundreds of functions, up to 7 days of battery, 64 colour screen,… When he sees all that black Pebble Time smartwatch can offer, he won't want to stop using it. And, if all that wasn't enough it's waterproof up to 30m in depth. So what are you waiting for? He is dying for you to buy this for him!
Product Details:
Pebble Time Smartwatch

Colour black

Dimensions 40, 5 x 37, 5 x 9.5mm. Strap: 22mm wide.

Weight: 42,5g.

Screen: 64 colour E-paper mode, always active, LED background light.

Battery Life: up to 7 days.

Syncs with iPhone and Android telephones.

Water resistant up to 30m.

Built-in microphone for voice notes and fast answering.