JVC Headphones and a black Vlando Wallet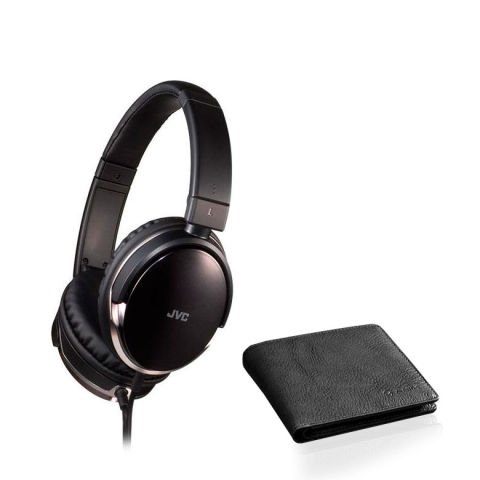 Elegance for him
The JVC HA-S660B foldable headphones together with the black Vlando wallet, form an exclusive gift idea for the man who likes to combine elegancy with a casual style. The professionalism and high quality of JVC guarantees that this is a perfect gift. While he is happily walking along the street listening to his favourite music and with his elegant wallet in his pocket he will be thinking of you.
Headphone details:
JVC HA-S660B portable headphones.

40mm Neodymium transducers
Acoustic isolation.
1.2m cable with gold covered connector.
Connection type: cable.
Weight: 194g.
Material: stainless steel.
Colour: Black.
Wallet details:
Vlando wallet for men.

Colour: Black.
Wallet for notes, coins and credit cards.
Size: 105 x 90mm.