Motorola Moto 360 Smartwatch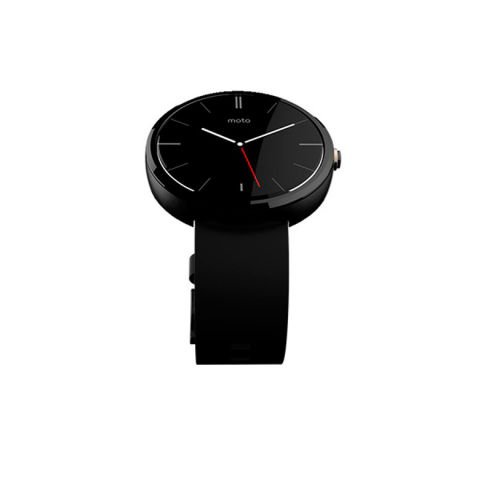 The Intelligent watch
They call it the intelligent watch because it helps us do so many things in our day to day life: at work, in our free time and also when we are exercising. The Motorola 360 smartwatch is a perfect accessory for lovers of technology and use it to make their lives easier while also having fun at the same time. Connecting any device to this smartwatch you can do many important functions, make calls, read emails, listen to music and much more. Give this to someone very special and you will help them discover the beauty of technology.
Product details:
Motorola Moto 360 Smartwatch.

Internal RAM memory: 512MB.

Flash memory: 4GB.

Bluetooth version: 4.0.

Battery capacity: 320mAh.

Colour: Grey.

Built-in microphone.

Touchscreen.

Resolution: 320x290px.

Display type: LCD.

Strap material: leather.

Compatible mobile operating system: Android 4.3.

Screen dimensions: 3.96cm (1.56").

Pixel density: 205ppi.

Water resistant.

Vibration.

Wi-Fi.