Selfie stick for GoPros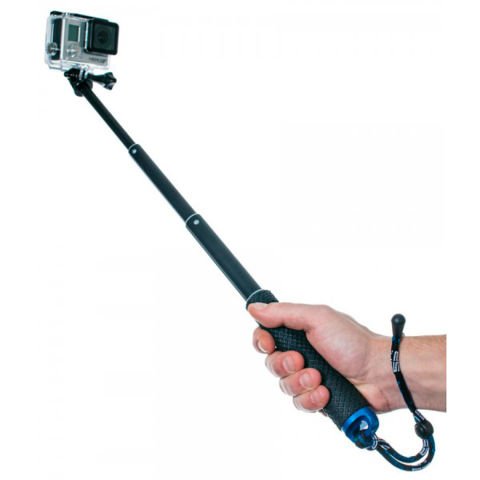 Fill your life with memories
The extendable handheld camera pole, more commonly known as a selfie stick, has been a world-wide success in the last few years, so the person who receives this gift will be overjoyed because they will be able to use their cameras to immortalize marvellous moments without the need for anyone to help them.
The POV Pole by SP is compatible with GoPro cameras. It's a solid, practical product that comes with a 2-year guarantee. Don't hesitate a second longer. Send it to someone special!
Product details:
* Selfie stick POV Pole de SP.
* Dimensions: 21,8 x 7,3 x 3,6cm.
* Black.
* Compatible devices: GoPro Hero, Hero2, Hero3, Hero3+, Hero4.
* Manufacturer's guarantee: 2 years.