Love Me Tender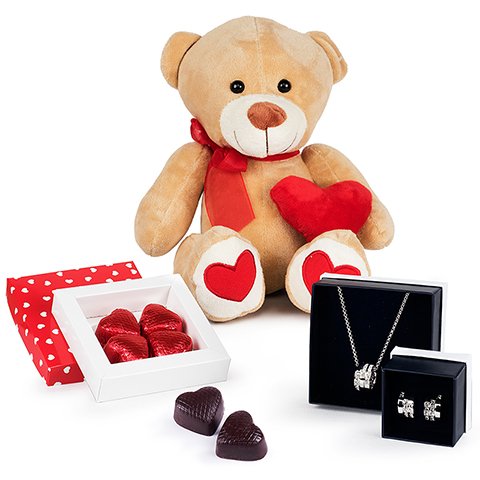 For the woman who deserves everything
This stunning set contains everything she could ever want. With a teddy bear to keep her company, she can enjoy a delicious treat with these cute chocolates and all whilst looking great with gorgeous jewelry which is sure to catch the eye, thanks to the Swarovski crystals.
This gift includes:
Soft brown teddy bear with heart

Box of heart shaped chocolates

"Crystal Pavé" White earrings: rhodium-plated earrings with Swarovski crystals

"Crystal Pavé" White necklace: rhodium-plated chain, adorned with a rhodium-plated rectangular piece replete with small clear sarkling Swarovski crystals

The boxes of the jewelry may change depending upon availability.