Orange purse for business women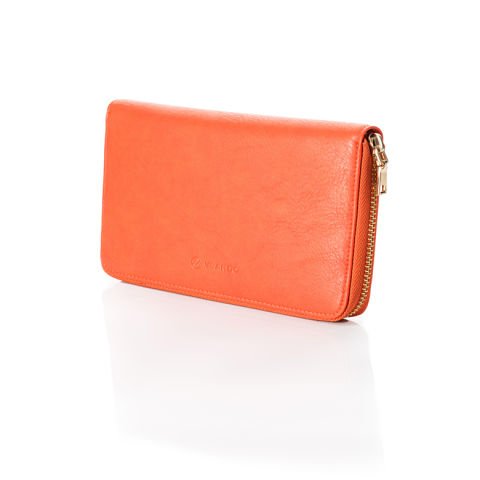 The perfect look for a business woman
This purse designed by Vlando is ideal for business women. With its practical zip and separate compartments for money and credit cards it is comfortable and perfect to combine either for the city woman or business woman. Thanks to this orange purse, her busy days will go back to being simple and pleasurable. Give that special woman in your life a gift from the heart: your mother, daughter or a loved one will all be impressed with this gesture.
Product Details:
Vlando purse.

Comfort: the perfect size for whatever bag.
Safe thanks to the zip fastening.
Practical: with compartments dedicated to money and credit cards.
Colour: orange.