Women's "pink passion" purse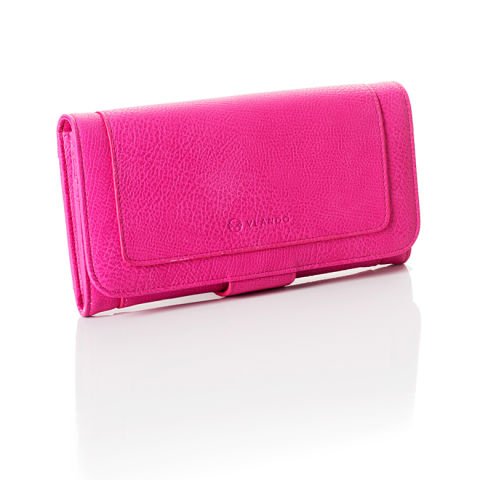 Life looks better through rose-tinted glasses
A practical woman wants for accessories that make her life simpler and, at the same time, make her beauty stand out even more. With this fuchsia-coloured purse, you'll achieve both ends as it's a very stylish way to keep documents, bank notes and credit cards safe.
The interior zip of this Vlando purse keeps important papers away from prying eyes, while the practical button clasp ensures credit cards can be safely stored. And, what is even more important, its 195x105mm size means it's perfect for daily use and will fit in any handbag.
Gift details:
Purse for travel documents, bank notes and credit cards. With interior zip and exterior card holder protected by button clasp.

Size: 195x105mm.

Colour: fuchsia.

Brand: Vlando.