"Fantastic for him"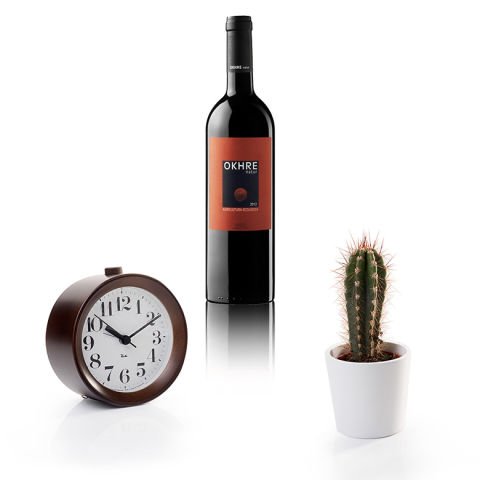 A gift with a fantasy aroma
All of those special moments are even more memorable with a gift like this. A man full of ideas and spontaneity will see how you appreciate that with a giftset like this.
This set contains:
RIKI alarm clock from Japanese designer Riki Watanbe. With a silent movement, repetition function and incorporated light. Simple design, sanded by hand, with brown lacquer.

Also, it´s accompanied by a bottle of OKHRE Organic Red Wine, a Cabernet Sauvignon/Merlot, cherry-red coloured and spicy aromas of cinnamon and pepper with a base of ripe fruits and licorice enjoy after a long day or to toast to a success.

And lastly, a special detail that few have, the Mexican-style mini cactus, another one of those objects he loves, and that define his daring personality, full of creativity.