Sweet dreams chocolate basket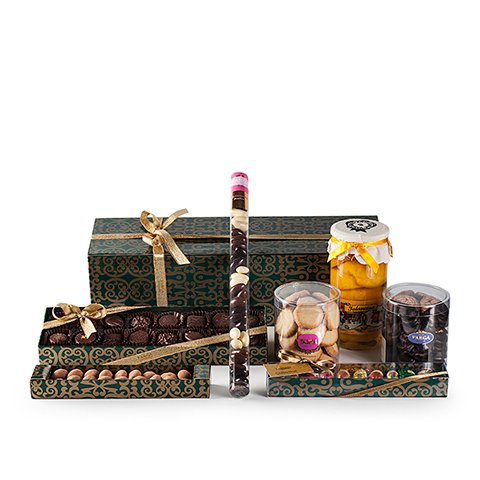 All the sweets in one gift
The best thing about someone with a sweet tooth is the face they make when faced with something sweet. This gift suggestion has a choice of Farga sweets that will send the person who receives it crazy with happiness, starting with chocolate and including even peaches in syrup. There's something sweet for every occasion!
Gift details:
For the dessert that ends a great lunch or traditional dinner, a jar of soft and tasty supreme-quality peaches in syrup.

And with tea or coffee, the chocolate palmier biscuits and butter biscuits, both from the AC collection by Farga.

For an intense flavour with a coffee or after a delicatessen dinner, the liquor chocolates and crunchy catanias.

And to keep the palate happy with a necessary dose of chocolate, the three-chocolate Swiss mini almonds.
Who can offer more?