Just for Chocoholics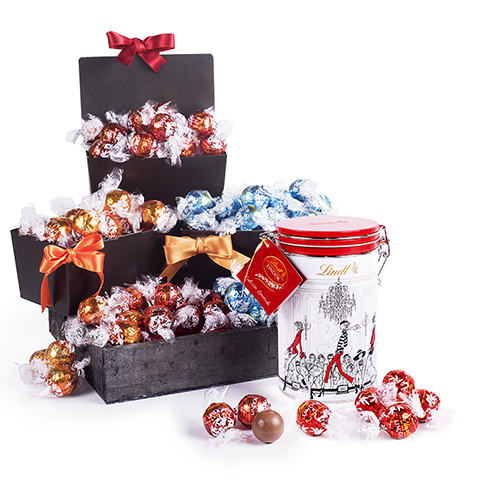 Give chocolate!
This basket, prepared by FloraQueen using the best Lindt products combines all the best for a special day. Give them the perfect gift for a sweet day they'll always remember.
The 200g red gift box contains top quality Lindor chocolates. The box stands out for its elegant design, which perfectly compliments the smoothness of the truffles.

The other chocolates are a selection of Lindor, Milk, Black and Stracciatella, and go from the smoothness of milk chocolate to the innovation of the most original flavours and the purity of black chocolate. 200g of every flavour are included.

This gift comes in a wooden box.