Sweet Treats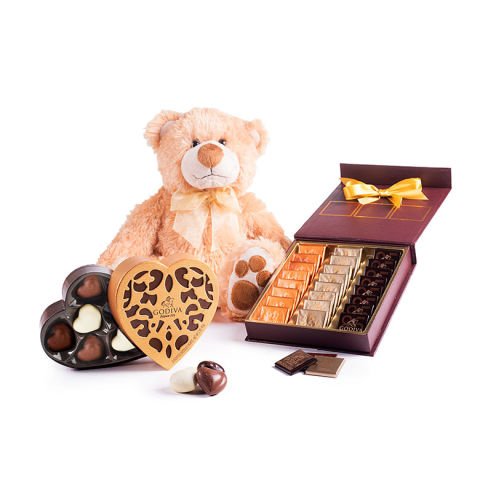 Chocolate Lovers
For those who love chocolate as much as they love each other. Rich creamy chocolates paired with a tender teddy bear will melt the heart of your someone special. Luxury chocolates and plush toy is all they'll need to feel special.
Product details:
The first box contains Godiva chocolates in a beating heart-shaped box.

The second is an elegant rectangular box with wonderful Carrés made and chosen by the masters at Godiva. But, because they are a real treat, anyone who wants to savour them will have to get permission from their owner if they want to avoid problems.

And the good-natured teddy bear (28cm), witness to and representative of tenderness and affection will be hugged and squeezed to its heart's content, almost as often as you will be!