"Sweet/savoury Delicatessen" basket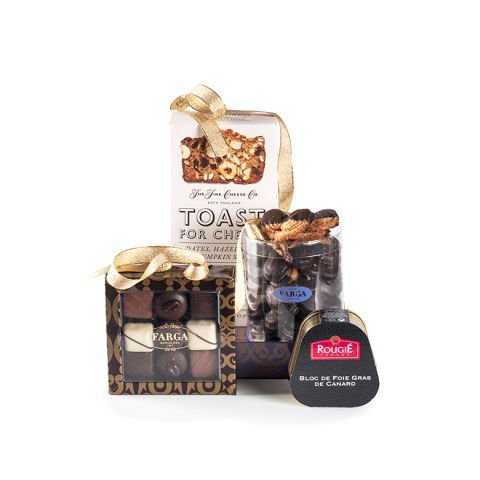 Sweet and savoury flavours for unique moments
It's always a great idea to have some of the food items we've selected for this basket at hand since there are always going to be special moments or occasions which cry out for delicious treats and a break in routine. If you're thinking about surprising a foodie, this basket is absolutely the right choice. It satisfies every palate, from the sweetest to those that love savoury items.
Gift details:
To begin with, it includes the unique taste of Rougié's duck Foie Gras in a 75g tin.

Then comes a 100g packet of fine cheese-flavoured mini toasts, which make a perfect snack. Presented by The Fine Cheese Co..

170g of chocolate mini palmiers and the fantastic top-quality Fashion Nine chocolates by Farga are also included.