Romantic Date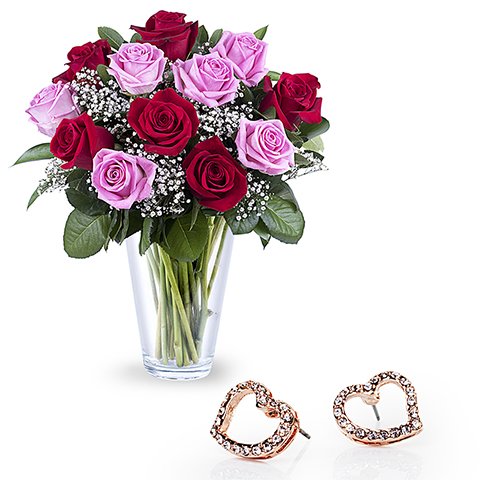 Roses and Sparkle
A magnificent duet with a gorgeous bouquet of flowers and precious gems are sure to bring more than a smile to the recipient. Make her feel like a real star thanks to this extremely elegant gift that will never stop shining.
Details of gift:
A beautiful bouquet of roses, six pink and six red, accompanied by foliage and baby's breath. A bouquet that highlights the elegance and grace of roses.

Amazing heart-shaped earrings from MyCollection. With precious Swarovski crystals, whose sparkle will dazzle and that never go out of style.