Perumed Lily: perfume and flowers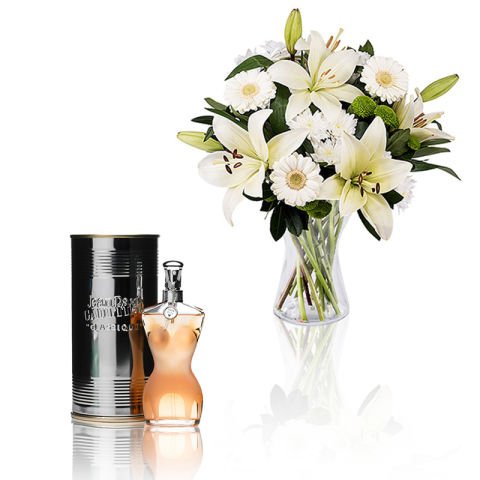 She is just that sophisticated
Myths exist because there are those that inspire them. A woman like this deserves a surprise like the one that you are discovering. With the "Perfumed Lily" set you will be sending her more than just a gift!
Gift details:
A bouquet of white lilies, with a flash of yellow and green from the freshest pods, and gerberas and chrysanthemums, also in a soft white colour. A pure and elegant bouquet, dazzling for its simplicity.

To empower the bouquet´s aroma on a more intimate and personal level, the second element of the gift is the Gaultier Classique (100ml) perfume for women. Intense aromas with character, contained in the classic bust contained of the mischievous French designer.