"White and Blue" flowers and jewelry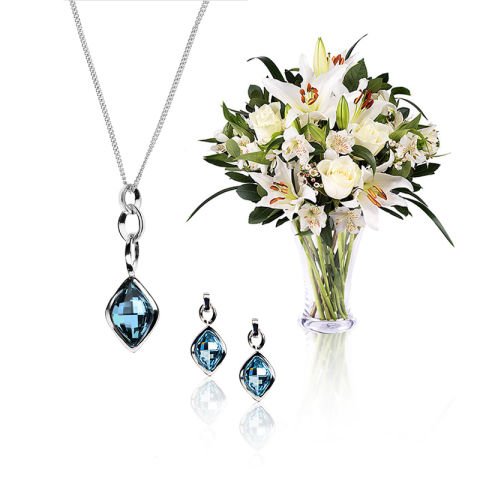 To guarantee the freshness of your flowers, some may not yet have bloomed when delivered
Moments of Splendor
Make the woman in your life shine with this exclusive gift for her, the perfect way for you to convey your love to her.
__Gift details:_
This fresh bouquet is made with white lilies, combined with other fresh flowers such as Gerbera and Chrysanthemums, also in white. To add volume, color and freshness, flowers are complemented by vital green and yellow pods.

A set of jewelry designed by My Collection including by earrings and pendant. The two parts are rhodium-plated and feature a crystal blue sky Swarovski starring.
No doubt it's a gift that emanates light and transparency.