Gifts for Fathers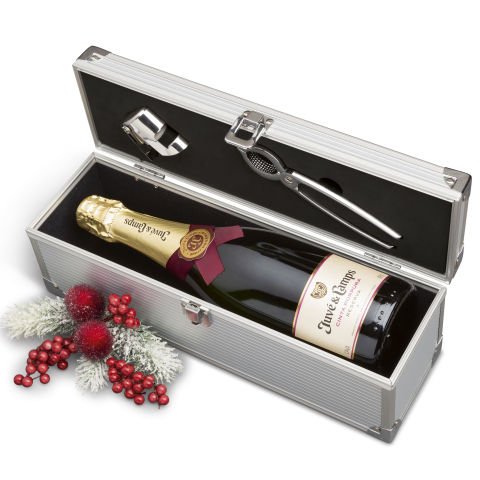 Cava is a delicious drink, perfect for toasting those special occasions. And, for one of those moments, this case that includes a bottle of Juvé y Camps cava is the best idea. Surprise someone special!
Original gifts for fathers
Father's Day is a very special date in the calendar, it's there to reward the efforts of all those wonderful fathers. And you won't want any less for yours. You've probably thought long and hard of what you want to buy him [gifts for men], but you're looking for something different this time. Congratulations. You've found it.
In Floraqueen, we have the most original gifts for fathers. A wide range of selected packs with the best presents. You don't have to show up with just one gift, but yours will be the most complete. You can choose from a wide selection of presents for dad: technology, vintage drinks, accessories, jewels, exclusive colognes…
For example, how about giving him a Smartphone, and not just that? Well, you can with us because originality and quality in the details are our hallmarks.