Spring Surprise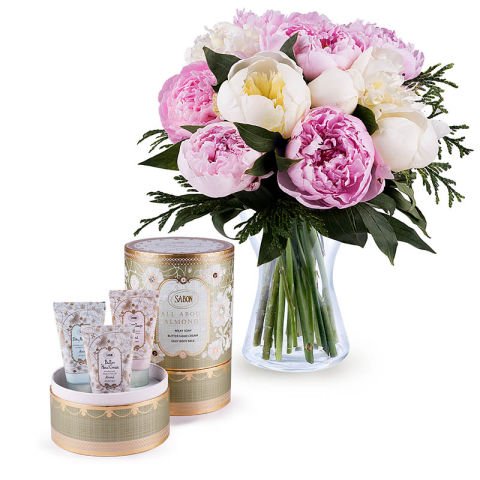 A bohemian birthday
This year, spoil your loved one rotten by sending them this original gift which will go straight to their heart. Give them the best gift which will add a bohemian and fresh touch to their house. By sending them a luxurious box of cosmetic products from Sabon you are offering tem a well deserved opportunity to get some rest and relaxation. Inside they will find all they need to make their bath or shower their favourite part of the day!
Gift details:
A delicate bouquet of pink and white peonies with decorative greenery.

A kit of personal care beauty products from Sabon. The box includes body milk (30ml) made with almond oils and oat milk, hand cream (30ml) made with passion fruit oil and finally a very hydrating body soap (30ml) with seaweed extracts.