"Blue sapphire heart" set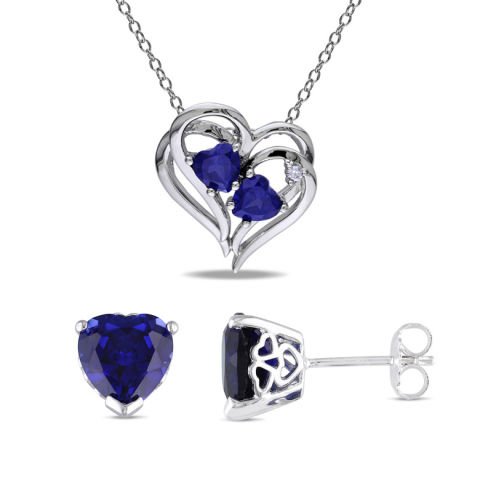 Noble heart, blue heart
They say that the nobles have blue blood. But the heart? A noble heart would be as blue as the sapphires that decorate these 925mm sterling silver earrings and pendant. Precious gems of incredible beauty. Send her your heart in the form of a jewel.
Gift details:
925mm White sterling silver earrings and pendant with blue heart-shaped sapphires.

The pendant also has a small diamond.

Synthetic untreated sapphires.
Earrings:
Earrings with snap fastenings.

2 heart-shaped 4.5k blue sapphires.
Pendant:
Double heart-shaped pendant.

2 blue heart-shaped 0.57k sapphires.

1 white rounded 0.02k diamond. Natural untreated diamond.

Chain length: 45cm.