Clear sparkle: earrings and necklace with Swarovski crystals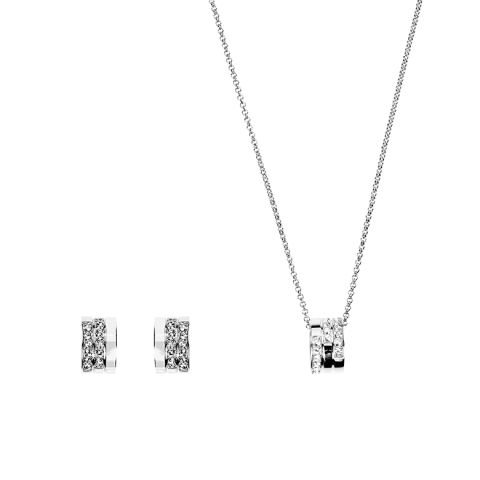 MyCollection necklace and earrings set with Swarovski crystals
Send sparkle in the form of a gift. The two pieces in this set stand out for their beauty, their classic rectangular design, and for the clarity and brilliance of their white Swarovski crystals. In this set, the pieces are rhodium-plated to achieve a simple, fresh, and rejuvenating look. The earrings are particularly flattering.
Gift Details:
"Crystal Pavé" White earrings: rhodium-plated earrings with Swarovski crystals.

"Crystal Pavé" White necklace: rhodium-plated chain, adorned with a rhodium-plated rectangular piece replete with small clear sarkling Swarovski crystals.