Folli Follie Earings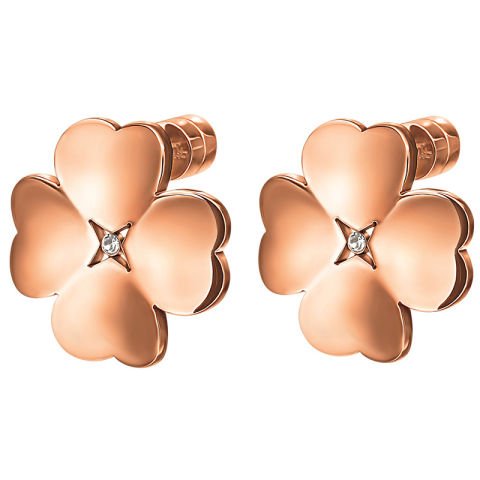 Love in Bloom
Love is in the air...or rather in these earrings. Folli Follie brand, these flower shape earrings are ideal for a woman who loves fashion and practicality at the same time. Easy to wear and beautiful to show off. Suitable for day and night, because of their simple modern design. The flowers are composed of four hearts, to show our love.
Gift Details
Brand Folli Follie: Stainless steel earrings, rose gold plated. In the shape of a flower, consisting of four hearts. "

This product has a two year warranty from the time of purchase. Contact any authorized store that carries the brand to handle concerns covered by the warranty.