"Marine Queen": jewelry by My Collection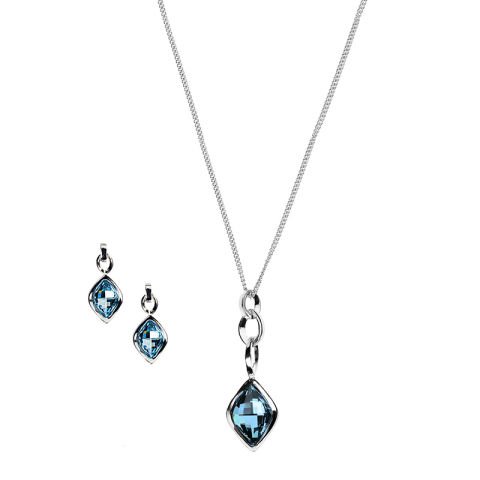 Aquamarine Jewelry set
Behind a pair of earrings, and pendant there is a will to give compliments, caresses and attention to a much loved woman. With rhodium plating and aquamarine Swarovski crystal, this gift is both delicate, fresh, and striking.
This set contains:
"Lemon Stone" aquamarine earrings: These earrings, with their Swarovski crystals in diamond form, fall like drops of water. Purity bathed in rhodium for a delicate accessory.

"Lemon Stone" aquamarine necklace: A single blue crystal, fresh like the ocean and hanging from a fine chain bathed in rhodium, ideal to shine in the day to day, whether at work or at a casual get-together with friends.