"Two Circles" silver and black rhodium pendant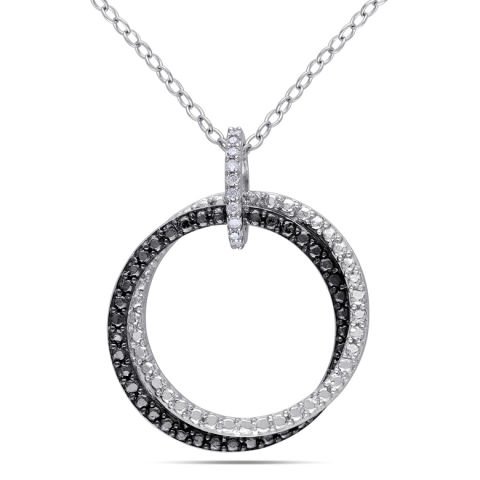 Circular perfection
The circle is a symbol of perfection and so is this exclusive perfect jewel. Elaborated in sterling silver, it has three different circles: one white, the second silver and black rhodium and the third which is the smallest, set with diamonds. All so that she shines just as much as this precious pendant. Send it today!
Product details:
925mm white sterling silver pendant with two large circles, one plated with black rhodium and the other smaller circle with diamonds.

Pendant chain length of 45cm.

10 white rounded 0.05k diamonds.

Natural untreated diamonds.

Diamond: Birthstone for April.