"Cuckoo" clock by Yuichi Nara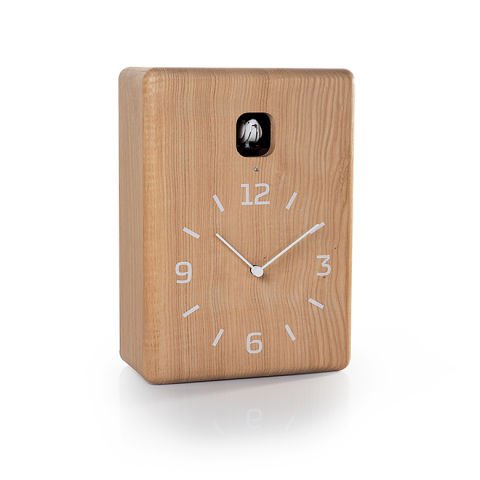 The legendary "cuckoo" clock ... amuses us all!
Who hasn't wanted to have a cuckoo clock at some time or another? But perhaps our decor has not allowed for these classic timepieces with their traditional appearance.
To solve this problem the design house Lemnos presents us with a different option: Japanese designer, Yuichi Nara, has come up with an original clock. A minimalist wooden box with numbers and white fine hands and a small window with a cuckoo!
Everyone will agree that this is a very original gift and a fun way to decorate the living room respecting the modern interior of our homes.
A gift that will surely please! Send it now!