Carolina Herrera 212 VIP 80ml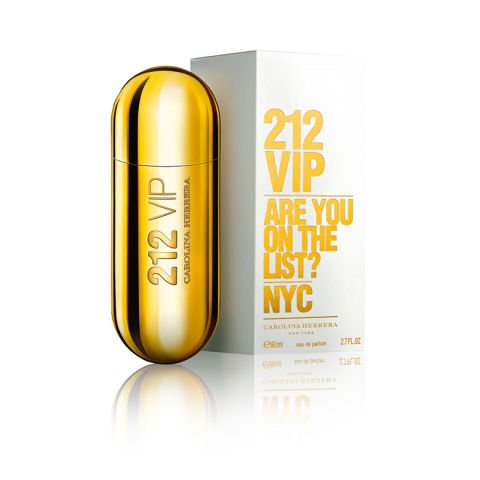 Fascination is guaranteed
The depth of Caroline Herrera 212 VIP eau de toilette has the same effect on woman as an exclusive piece of jewellery. The seductive aroma attracts women full of life and energy - the type of lady who loves to wear lipstick and red nail polish. If you would like her to feel luxurious then this is the perfect gift for her!
Product details:
Carolina Herrera 212 VIP.
Eau de toilette for women 80ml.
Top note: deep notes.
Aroma: maracuya, passion fruit, rum, gardenia, musk, tonka bean, vanilla.