"Essential woman": cosmetics and soaps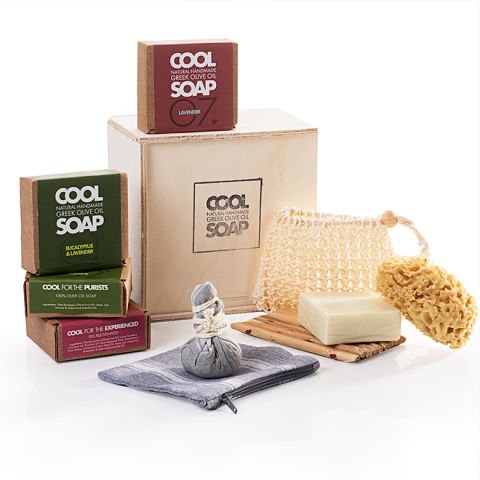 Natural Power
"Essential woman" an ideal gift to be sent directly through the post. A selection of cosmetic accessories that can be enjoyed at home.
This set contains:
4 scented soaps: The selection Cool Soap in the "Essential woman" gift set is made up of a eucalyptus and lavender soap, a jasmine soap, another lavender soap and one of chamomile and rosewood.

1 scented sachet: placing a bag inside wardrobes and drawers perfuming clothes, coats or underwear is always an idea that provides wellbeing for ourselves and others.

1 small hemp soap bag: To store your favourite bar of soap, to protect it or for travelling.

1 wicker soap dish: Perfect for placing the scented soaps in this set - a wicker soap dish that is in keeping with this traditional natural gift idea.

1 natural sponge: The sea has so much to offer us for body care, not only sea salts but also sea sponges that are dried and treated. They are perfect for daily use.