Essential Man - Soaps and Accessories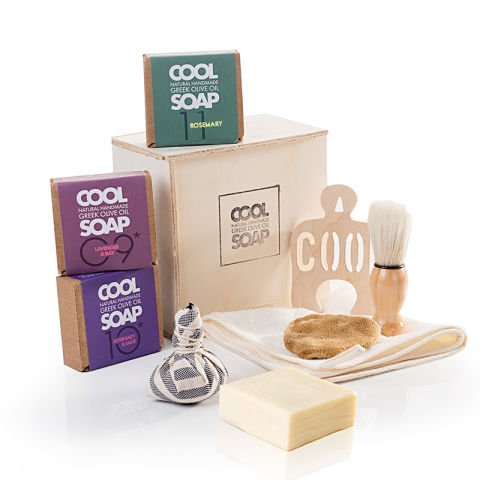 Soaps, salts and sponges
All that he needs to pamper himself. Practical elements for shave and shower. We have chosen the best products from Cool Soap for most deserving men.
__Gift Details:_
4 scented soaps: the scents are rosemary, lavender & laurel, sage & rosemary and lemon.

1 sachet of potpourri: perfect to place in the wardrobe, or in underwear drawer to keep garments fresh.

1 shaving brush: shaving is a daily process that should be done carefully and with quality accessories.

1 soap dish of Cool Soap: with multiple soaps to enjoy.

1 natural sponge: just like the face, the body deserves to be treated with care.

1 exfoliating facial mitten 30x30cm: This practical mitten, used with appropriate regularity, will keep your skin clean.