Lote "Even Better" by Clinique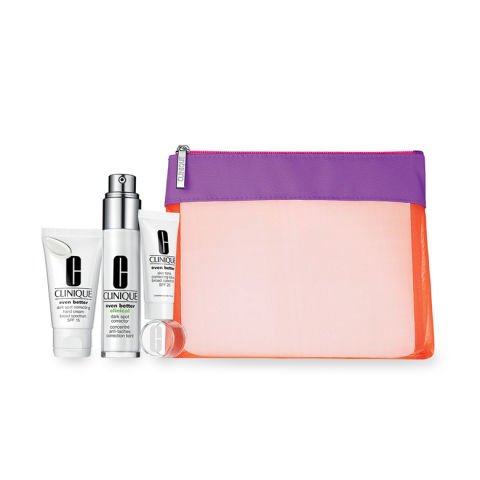 Sun Product Giftset
Protecting yourself from the sun is very important, that´s why Clinique has brought us this 4-piece Sun giftset, so that you can send it to a very special woman. The gift includes a blemish-correcting serum, a protective hydrating lotion, and an anti-blemish hand cream. And it all comes in a colourful cosmetic bag!
Gift details:
4-piece "Even better" Giftset of Clinique sun products.

Even Better blemish-correcting serum: evens skin-tone and helps get rid of blemishes. 30ml.

Corrective lotion SPF20: Protective anti-blemish hydrating lotion. 15ml.

Anti-blemish hand cream SPF15: Anti-blemish hydrating hand cream. 30ml.

Cosmetic bag.

Suitable for all skin types.