"Suractif Comfort Lift" Set by Lancaster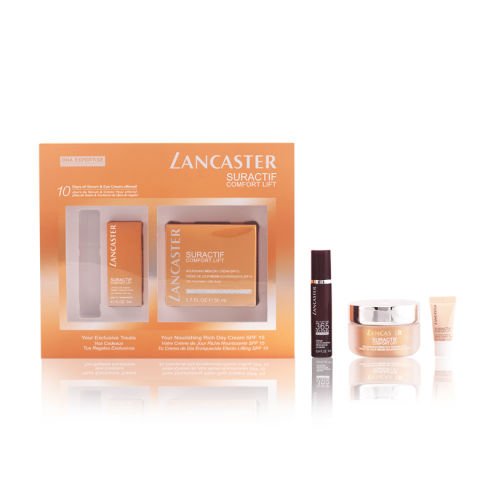 A more luminous and firm face
A face lit up is a beautiful one. That's why Lancaster has created this "Suractif Comfort Lift" that empowers the illumination of the skin, as well as fighting the signs of ageing. It includes a day cream, a facial serum, and an eye cream. Surprise her with this exclusive beauty set!
Gift details:
"Suractif Comfort Lift" Set by Lancaster, 3 pieces.

Day cream: day cream enriched with lifting and illuminative effect. It fills the skin and smoothes wrinkles and expression lines. SPF15. 50ml.

Intense Cellular Elixir 365 Serum: combats the effects of UV rays, pollution, and stress. Prevents signs of ageing and makes skin firmer and smoother.

Eye contour cream: illuminates the eyes and reduces blemishes and under-eye circles.