The complete relaxation package for her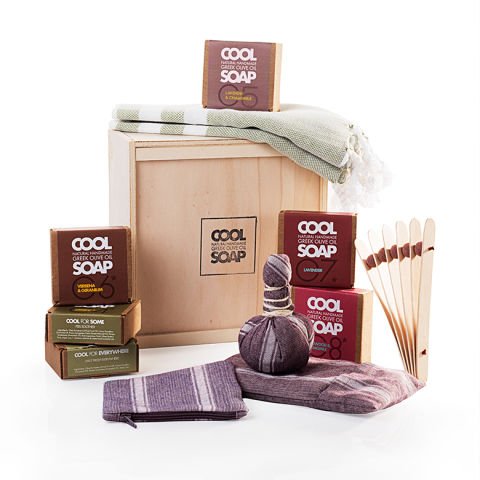 Every aroma, every moment.
With this replete selection of soaps and cosmetic accessories, the lucky woman who receives it will be able to choose at each moment the beauty product that she needs to enhance her wellbeing, ability to relax, or to cleanse and revitalize.
Gift Details:
6 aromatic soaps: cypress and Lemon Grass, Jasmin and Verbena, Chamomile and Lavender, Geranium and Verbena, Lavender and Chamomile and Rosewood. All expertly combined to calm and regenerate…

1 facecloth: ideal for facial skincare, with all the delicacy that the facial skin needs.

1 scented cushion: these little cushions are place underneath your pillow for a night treatment. They can also be placed in wardrobes and drawers for scenting clothes.

1 soap bag in burgundy in which to store, transport, or protect your preferred soap.

1 small scented sack in burgundy to match the soap bag, leaving a lovely smell in those places where you choose to keep it. Ideal for scenting clothes or bedding.

1 soap dish with beads: very feminine soap dish, with pink beads, to hold your chosen scented soap.