"Water and chocolate" set for him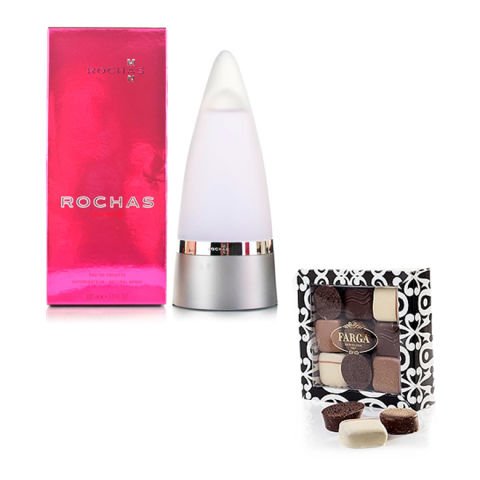 This gift set combines two elements that together work wonderfully. He will be thrilled to receive this gift set with these two products, for their class, distinction and elegant aroma.
Eau de Rochas Man (100ml) is bold and different, very cosmopolitan and at the same time virile. With highlights of lavender and sage leaves along with a hint of bergamot, jasmine, lily, wood and even a base of vanilla and coffee.

Together with this charismatic cologne we have Farga chocolates that never fail to surprise with their exquisite, delicate, sweet sensual flavour.