Send fresh flowers to Sweden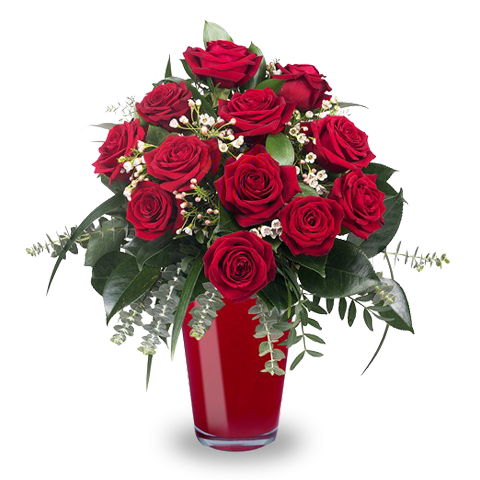 A dozen red roses sent with love to share a romantic message with your special someone. Send this rose bouquet today using FloraQueen's international flower delivery service to over 100 countries. 7 Days freshness guaranteed on all bouquets.
Fresh flowers
Find the bouquet you're looking for
Ideal designs for every occasion arranged with the best quality flowers.
Anywhere, anytime
Delivery in over 100 countries
Your flowers will do the hard work of sending your message, no matter how far they're travelling.
Punctual Delivery
Surprises that arrive just in time
You choose the day and hour: your flowers will arrive on time to their destination.
Shira
beautiful. the bouquet looks amazing. good s...
Roxanne
Great service. Gracias a FloraQueen El rega...
Lynne
Received my flowers on Friday but they are l...
SEND FLOWERS TO SWEDEN
Sending flowers to Sweden is a truly spectacular way to share smiles with a special someone when they're celebrating. At FloraQueen we offer you all the tools you need to quickly and easily give the best surprises to the most important people in your life. With our international flower delivery service your bouquet of fresh flowers can be sent in just a few clicks to addresses across Sweden in almost no time at all.
Why to send flowers to Sweden
If you're living far away from your loved ones and want to share an emotional message, then a flower delivery to Sweden is the perfect way to communicate a special greeting. Like in many European countries, the gift of a flower arrangement is highly appreciated by Swedish people and is the perfect way to make any day memorable.
What flowers to send to Sweden
As we've already seen, flowers are highly valued by the Swedish population and that's also reflected by the landscape of the country. The small, fragile, and fragrant pink twinflower (Linnaea borealis) is Sweden's national flower, which flourishes in the cooler parts of the country. There are several other common flowers that grow here, including Anemones, Forget-Me-Nots, European Globe Flower (closely resembling Tulips) and the fragrant Lily of the Valley just to name a few of them. However, popular cut flowers such as roses, lilies and gerberas make great gifts for loved ones in this historic land. However, be careful as some flowers can signify the wrong intentions if given at the wrong time. For example red roses and orchids are seen as romantic flowers primarily and white lilies and chrysanthemums are often seen exclusively as funeral flowers.
When to send flowers to Sweden
Aside from personal celebrations like birthdays, weddings and welcoming new babies to a family, there are lots of amazing occasions in Sweden where sending flowers could make the difference. Other great times to send flower bouquets during the year to Sweden are Valentine's Day on February 14th or Mother's Day on the final Sunday of May. If you want to send flowers with a difference during the year, then perhaps consider sending Midsummer Eve flowers, when Swedes celebrate the longest day of the year between the 19th and 25th of June.
How to send flowers to Sweden
When you want to send smiles with one of our bouquets, you only need to tell us when and where you want to share your surprise. After that, we'll take care of the rest with our network of expert local florists. With our international delivery service, we work with florists across Sweden who ensure that our bouquets contain the freshest flowers and in the event of last-minute surprises, that we can also send your bouquet with same-day or next-day delivery.
If you want to send flowers to Sweden fast, here are the key things to remember:
Send same-day flowers between Monday and Friday by making your order before 12:00 (CET) - surcharges apply
Send a same-day flower delivery during the weekend by making your order before 10:00 (CET) on Saturdays and Sundays - surcharges apply
Get the best prices and avoid surcharges by ordering your bouquet over 24 hours in advance (excluding weekends)
We unfortunately cannot guarantee same-day deliveries
Send flowers to our most popular destinations