Surprise with the silk touch of this delightful violet orchid. Give the perfect gift on a special day. Send it to anyone you love dearly to wish them well and make their occasion fantastic.

More about this plant:
Violet double-stemmed phalaenopsis orchid
Pink orchid pot *pot may vary depending on availability
We can guarantee the best quality flowers for each order.
100% Satisfaction guaranteed.
FloraQueen always sends the highest quality flowers.
All our flowers are shipped fresh, directly from our florist.
We always deliver on time!
FQ30009
Silk Touch: Violet Orchid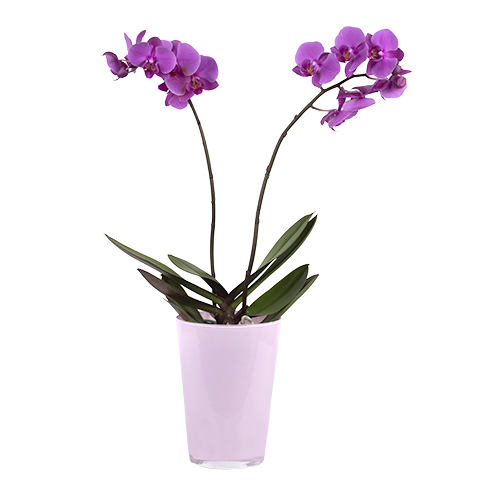 Same day delivery
Beautiful fresh flowers
Arranged by local artisan florists
7 days of freshness
Thanks to our high quality flowers, our bouquets will stay fresh for 7 days.