Surprise with the silk touch of this delightful violet orchid. Give the perfect gift on a special day. Send it to anyone you love dearly to wish them well and make their occasion fantastic.

More about this orchid:
Violet double-stemmed phalaenopsis orchid
Pink orchid pot
*pot may vary depending on availability
We can guarantee the best quality flowers for each order.
100% Satisfaction guaranteed.
FloraQueen always sends the highest quality flowers.
All our flowers are shipped fresh, directly from our florist.
We always deliver on time!
FQ30009
Silk Touch: Violet Orchid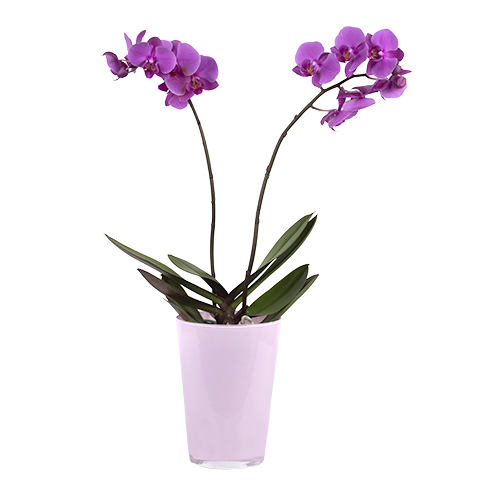 Punctual Delivery
Fresh flowers
Expert florists
Bouquets you can enjoy for longer.
Some flowers arrive a little closed to ensure extra freshness and protection during shipping. Enjoy the magic of seeing them fully bloom.
What our customers say
22-02-2019
Great orchid, i believe there was one day delivery delay but the flowers are beautifuuul and great quality. Thank you
16-10-2018
It was a lovely surprise and the orchid is beautiful
12-10-2018
I loved the beautifully presented orchid thank you for your care.
Francoise S Sawa
(Sao Paulo)
21-07-2018
I was very happy with the service and quality of the products! I intend to use it again!
25-05-2018
Great service, yet the orchids were chopped.
Show more reviews
Show fewer reviews