Surprise the one you love with a breathtaking display of 24 red roses. This unforgettable bouquet is almost guaranteed to leave your darling speechless as roses have a way of saying 'I love you' more eloquently than words can. This gift is the perfect surprise for a milestone anniversary or to declare your love in the clearest way possible.


More About This bouquet:
24 red roses
Gypsophila
Decorative greenery
* Vase not included
We can guarantee the best quality flowers for each order.
100% Satisfaction guaranteed.
FloraQueen always sends the highest quality flowers.
All our flowers are shipped fresh, directly from our florist.
We always deliver on time!
FQ117
For My Inspiration: 24 Red Roses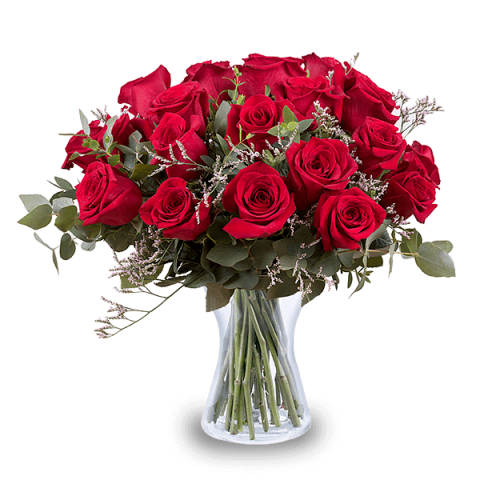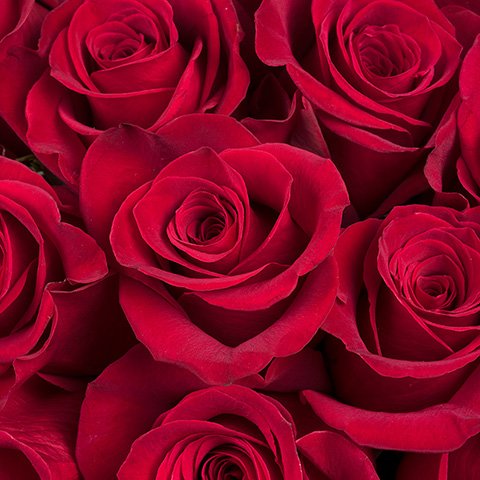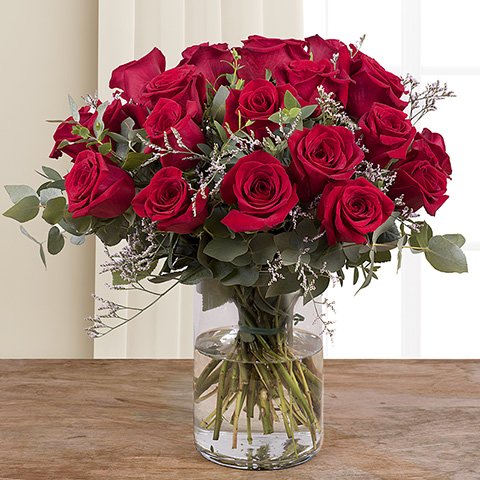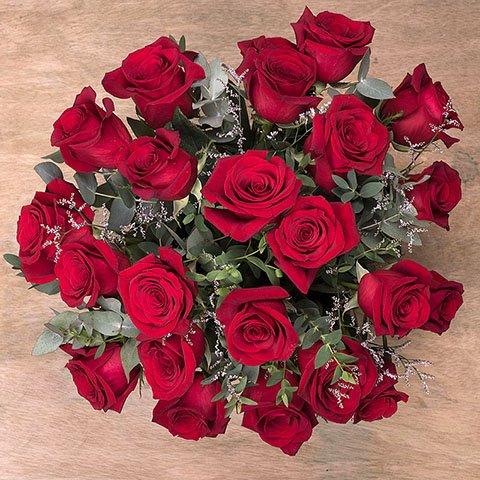 Punctual Delivery
Beautiful fresh flowers
Anywhere, anytime
Punctual Delivery
Fresh flowers
Expert florists
Bouquets you can enjoy for longer.
Some flowers arrive a little closed to ensure extra freshness and protection during shipping. Enjoy the magic of seeing them fully bloom.
What our customers say
14-02-2019
Just perfect. Fresh and beautiful flowers!
29-01-2019
good price, delivered to the door on the day specified, even a little early
Jamie Foster
(Ibague-Tolima)
12-01-2019
Jamie Foster
(Ibague-Tolima)
25-12-2018
Jerome Lorenz Juarez Iv
(Tarnów)
25-12-2018
Perfect and smooth, the flowers are fresh and on time delivery. Looking forward to purchase again for Valentines and other events. Hoping for the same quality of service.
Carole
(Orihuela Cost, Plya Flame)
17-12-2018
29-11-2018
Product of quality, service of excellence.
Smilena Kirilova
(Minato-ku, Tokyo)
22-10-2018
Thank you so much! Exceptional service.
Sylvia
(Playa del Carmen)
14-10-2018
Beautiful product and good service
Daniel
(Medellin-La Francia)
09-10-2018
Damaris
(Pontezuela, Santiago)
26-09-2018
20-09-2018
Flowers were delivered super on time. They were fresh and beautiful and made my day! Thank you!
02-08-2018
Red roses are always a lovely attention ! I liked the vase
02-08-2018
I sent flowers from the US to another country and they arrive on time and was beautiful.
Valentina
(Baldissero Torinese (TO))
21-04-2018
Beautiful and it smells wonderful!
01-03-2018
FloraQueen was great! I was worried about ordering flowers abroad. The floral arrangement and little bottle of champagne arrived beautifully and on time. FloraQueen kept me informed every step of the way. Thank you!
16-02-2018
Die Blumen waren Perfekt!
06-02-2018
Very good quality of roses
Diana
(BELLO - ANTIOQUIA)
25-01-2018
Beautiful roses and lilies!
15-01-2018
Beautiful and excellent service
10-01-2018
well. I've getting flowers almost each month within a couple years. The wines can be better and more types of flowers.
05-01-2018
beautiful surprise, but unfortunately the flowers weren't fresh ...
Anastasia
(San Donato Milanese)
01-01-2018
Chaima
(Marrakech Morocco)
24-12-2017
18-12-2017
The roses are very beautiful. I like them very much :)
Amparo
(Las Rozas de Madrid)
15-12-2017
Yasmina
(Las Lagunas de Mijas)
14-12-2017
11-12-2017
Very good service and beautiful flowers
06-12-2017
Amazing! Loved the flowers and the package with the wine, chocolates and stuffed animal was so gorgeous!
27-11-2017
It hasn't been amazing. The guy who came with the flowers was very kind putting water for the roses
12-11-2017
The flowers were exactly as chosen.
Linda Maycock
(Sant Vicenç de Montalt)
31-10-2017
Amazing service, kept up to date all the way. Beautiful flowers, will definitely use your service again.
Birkan Araz
(Sankt Augustin)
25-10-2017
Everything was good. Super service very fast and good quality. Deserve 5 stars
21-10-2017
100% on time! Great service
13-06-2017
They did what they promised and delivered on time
Marie Shine
(Dortmund Marten)
30-03-2017
Flora Queen have always provided me with a wonderful, reliable and very satisfactory service. The quality of their flowers is superb, as have both of the gifts I have added on occasions. The deliveries are prompt and on the day requested. I would not consider ordering flowers from any other florists. I am very happy with the service provided by Flora Queen and look forward to ordering flowers and gifts for my friends again in the near future. THANK YOU for a WONDERFUL service, Flora Queen :-)
Rudolf Malz
22-07-2016
The gift for a dear family member in Germany was very much appre-ciated. Her special day was made even more special with the arrival of the roses. Thank you FloraQueen
Beata Karlak
08-07-2016
Thank you ,you make my mom very happy and because of that you make me happy too, next time when I need to send flowers I definitely use FloraQueen.
Marcin Zachariasz
18-09-2015
Only think I would like improve is time. When you offer service delivery before 14.00 . Just do it. Other than that excellent
Salah Batarekh
25-06-2015
"Thank you so much FloraQueen you are great company my order delivered in time and in perfect condition....if I want to send flowers again I send only by this company because I had very bad experience with sending flowers companies Thank you so much again"
Adrianna Magolan
28-01-2015
Fresh flowers, prompt delivery, I certainly recommend your service
Luceen Mathias
17-01-2015
I'm so glad to be your customer cause simply your job is awesome all the flowers that I've ordered them with you were amazing really made us feel in Love .. Your flowers increased our love and we had a special moments .. Love from both of us to the company
Clauw Christophe
17-01-2015
ORDERED FOR THE FIRST TIME 24 ROSES, by mail/webshop from FloraQueen ORDERED FROM BELGIUM TO MY GORGEOUS IN VENTURA CA WERE DELIVERED PERFECT ON TIME, THANKS SO MUCH best regards Chirstophe Clauw
Selman Gultekin
25-11-2014
Many thanks. You have made me and my girlfriend very happy I did send gift to my girlfriend from you it was beautiful. Good time to delivered and quality product. Thank you so much
Amedeo Renzi
24-10-2014
Really nice roses bouquet arrived just 4 hours after I've ordered it. Just the package could have been more decorated considering the price of the bouquet. All the rest was perfect.
Evetta Shwartzman
23-10-2014
Everything was delivered on time, flowers were beautiful and fresh and looked exactly like they did on internet picture.
Giacinto Adamo
23-09-2014
I found the experience smooth and exactly what I needed from the very start. I loved the continuous communication to keep me on track with the delivery, the options for delivery were excellent and the choice of flowers suited me perfectly. Well done, we have already recommended FloraQueen to others. My daughter Tina used FloraQueen last year and her experience matched mine.
Leahu Florin
09-09-2014
Very helpful staff Quick reaction Quality product Will order again for sure
Peter
19-05-2014
Online payment did not go through due tech problems, received a call 2 minutes later from Floraqueen to make manual payment over phone. Amazing service.
Teontor Natsi
09-04-2014
I will use this service in all celebrities because i'm happy with the fast service.
Tamas Kern
31-03-2014
Another bear was sent instead of the ordered.
Vivec
31-03-2014
I ordered roses to be sent to Brasil. This went very smoothly and the flowers where delivered exactly on time. There was a difference in the amount of roses, but after I contacted customer support, I immediately got a response, appology and a satisfactory refund. The bouquet was beautiful, and my girlfriend was thrilled :).
Melih Kalafat
27-02-2014
There was no issue, a perfect delivery.
Rosemary Carberry
14-02-2014
The flowers were delivered on time & I also got an email the day before telling me the order would be done by my delivery date & then an email confirming delivery. It was for a 40th Wedding Anniversary and the couple were delighted.
Martin Tremblay
28-01-2014
Great job considering how difficult it was to find the place. The florist had hard time to find the location in Monaco but after 4 attempts he found the place but we needed help from neighbors to finalize the delivery. Overall, I did appreciate the persistance of the florist to deliver the flowers. They were fantastic!!!
22-10-2013
My desire was to surprise my friend, thanks to his excellent service to obtain this aim. She and I be very grateful
Show more reviews
Show fewer reviews