This bouquet is as delicate as that precious moment when you find something treasured without looking for it, which is why we have called this arrangement Serendipity. The bouquet is composed of pink carnations, anastasia pink, white calla lilies and chrysanthemums. It's a perfect bouquet to celebrate life and any excuse is a good one to share it with a beautiful person who has crossed your path!


More about this bouquet:
Pink carnations
White calla lilies
Anastasia pink
White chrysanthemums
Decorative greenery
*To ensure the freshest flowers are used, callas may be substituted by white lilies.
More bouquets like this:
* Vase not included
We can guarantee the best quality flowers for each order.
100% Satisfaction guaranteed.
FloraQueen always sends the highest quality flowers.
All our flowers are shipped fresh, directly from our florist.
We always deliver on time!
FQ4026
Serendipity: Carnations and Anastasia Pink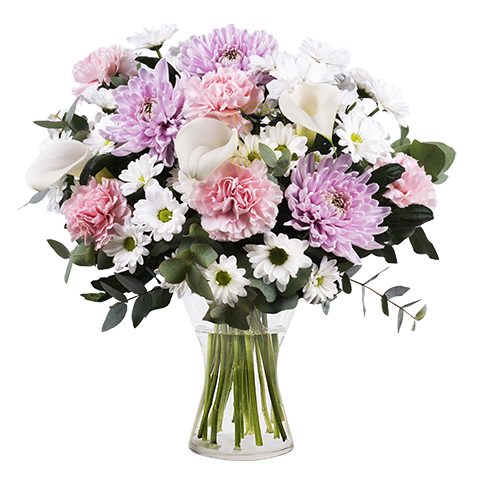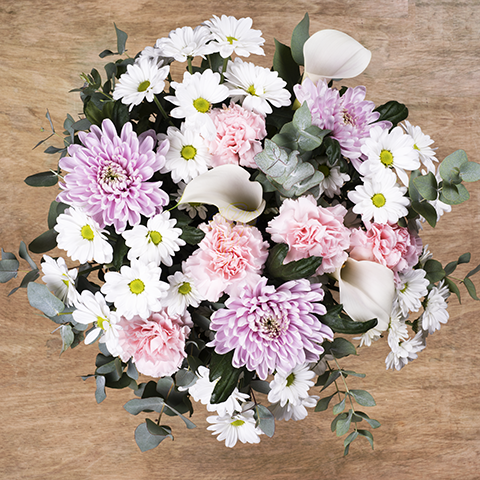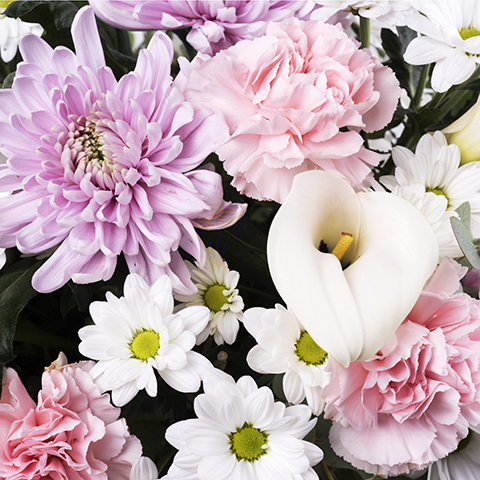 Punctual Delivery
Beautiful fresh flowers
Anywhere, anytime
Punctual Delivery
Fresh flowers
Expert florists
Bouquets you can enjoy for longer.
Some flowers arrive a little closed to ensure extra freshness and protection during shipping. Enjoy the magic of seeing them fully bloom.