Help the sun shine on the ones you love at any time of the year with this brilliant yellow orchid. The orchid is an elegant flower known for communicating grace, beauty and strength. If your loved one is full of grace, celebrate with the queen of graceful flowers for your anniversary or to catch a special someone's eye.
More about this plant:
A Two Stemmed Yellow Phalaenopsis Orchid

Elegant Gift Wrap
We can guarantee the best quality flowers for each order.
100% Satisfaction guaranteed.
FloraQueen always sends the highest quality flowers.
All our flowers are shipped fresh, directly from our florist.
We always deliver on time!
FQ966
Sunny Elegance: Yellow Orchid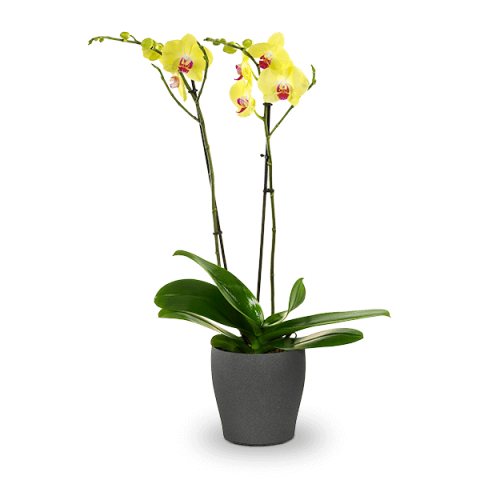 Same day delivery
Beautiful fresh flowers
Arranged by local artisan florists
7 days of freshness
Thanks to our high quality flowers, our bouquets will stay fresh for 7 days.