Show your fond remembrance for a friend or relative who has recently passed away with this impressive and gentle blend of sunny yellow flowers and delicate serene roses. This funeral spray arrangement will help to evoke heartwarming memories on a sorrowful day.
More about this Funeral Spray:
White Roses

Mixed Yellow Flowers

Matching Greenery
We can guarantee the best quality flowers for each order.
100% Satisfaction guaranteed.
FloraQueen always sends the highest quality flowers.
All our flowers are shipped fresh, directly from our florist.
We always deliver on time!
FQ527
Fond Remembrance Funeral Spray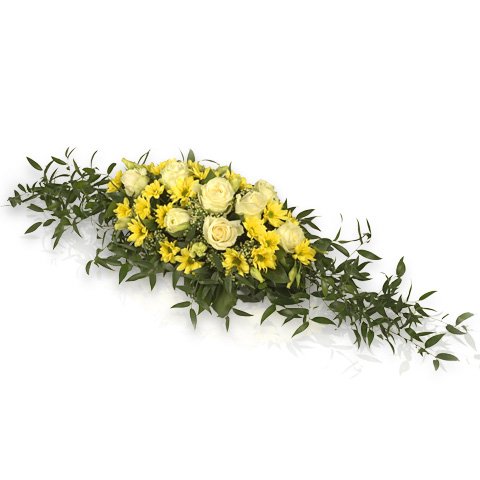 Punctual Delivery
Beautiful fresh flowers
Anywhere, anytime
Punctual Delivery
Fresh flowers
Expert florists
Bouquets you can enjoy for longer.
Some flowers arrive a little closed to ensure extra freshness and protection during shipping. Enjoy the magic of seeing them fully bloom.