Say your elegant farewell and feel the seasons turn with this mixed gerbera bouquet, featuring the striking colours of Fall. Send your sympathies to a grieving loved one or share your own message of sorrow directly with the dearly departed's family with this exquisite bouquet.

This Bouquet Contains:
Mixed-Color Gerberas

Chrysanthemums

Seasonal Flowers

Greenery
We can guarantee the best quality flowers for each order.
100% Satisfaction guaranteed.
FloraQueen always sends the highest quality flowers.
All our flowers are shipped fresh, directly from our florist.
We always deliver on time!
FQ525
Elegant Farewell: Sympathy Bouquet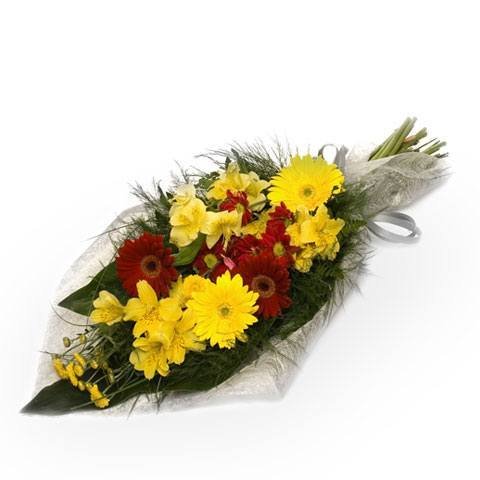 Same day delivery
Beautiful fresh flowers
Arranged by local artisan florists
Same day delivery
Fresh flowers
Expert florists
7 days of freshness
Thanks to our high quality flowers, our bouquets will stay fresh for 7 days.