Why this gift is special
Lead the way to an unforgettable lunch with your dearest circle of friends or family. The bright yellow Asiatic lilies are a hymn to joy and the enjoyment of small moments, turning a simple lunch into a special occasion worth remembering for years to come.
Ideal for... The most awaited reunions.
Friends Rendezvous
Yellow Liliums
*Depending on the delivery country the price may change.
Includes: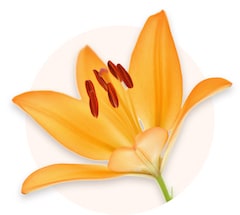 Yellow lilies
Bouquets you'll also love