Show your sympathy and respect with this flat funeral spray of delicate purple and yellow mixed roses and white lilies. Share flowers at a sensitive time to help remember someone whose spirit cheered the hearts of others and to show your loved one that they are in your thoughts.
More About This Bouquet:
Purple and Yellow Roses

White Lilies

Purple Seasonal Flowers

Matching Greenery

Finished with a Lilac Ribbon
We can guarantee the best quality flowers for each order.
100% Satisfaction guaranteed.
FloraQueen always sends the highest quality flowers.
All our flowers are shipped fresh, directly from our florist.
We always deliver on time!
FQ2314
Loving Memories: Roses and White Lilies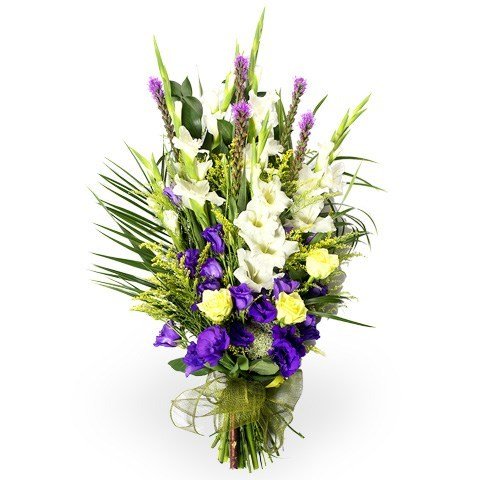 Same day delivery
Beautiful fresh flowers
Arranged by local artisan florists
7 days of freshness
Thanks to our high quality flowers, our bouquets will stay fresh for 7 days.
To guarantee the freshness of your flowers, some may not yet have bloomed when delivered