With pink roses and classic white lilies dancing together passionately, this is a perfect surprise. This simple yet elegant arrangement of pink flowers, with a perfect balance of pastel tones, will convey your happy message tastefully for a special birthday or as a wedding present.


More about this bouquet:
Premium Pink Roses

White Lilies

Matching Greenery
* Vase not included
We can guarantee the best quality flowers for each order.
100% Satisfaction guaranteed.
FloraQueen always sends the highest quality flowers.
All our flowers are shipped fresh, directly from our florist.
We always deliver on time!
FQ2316
Flamingo Dance: Lillies and Roses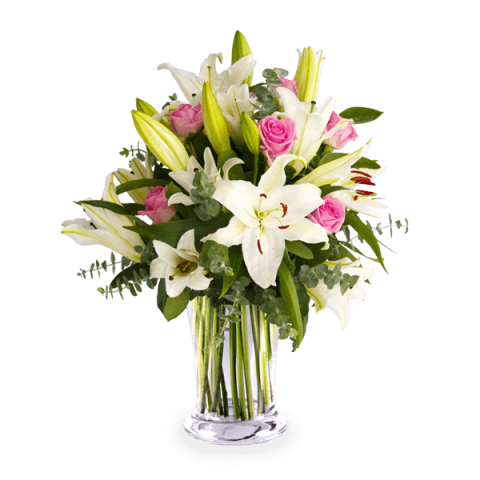 Same day delivery
Beautiful fresh flowers
Arranged by local artisan florists
7 days of freshness
Thanks to our high quality flowers, our bouquets will stay fresh for 7 days.
To guarantee the freshness of your flowers, some may not yet have bloomed when delivered