This powerful yet classic bouquet features red daisies at their most dramatic. Send this to express deep admiration, happiness, and love.
More about this bouquet:
This red flower bouquet includes daisy chrysanthemums and greenery to match.


We can guarantee the best quality flowers for each order.
100% Satisfaction guaranteed.
FloraQueen always sends the highest quality flowers.
All our flowers are shipped fresh, directly from our florist.
We always deliver on time!
FQ2312
Countryside Walk: Red Chrysanthemums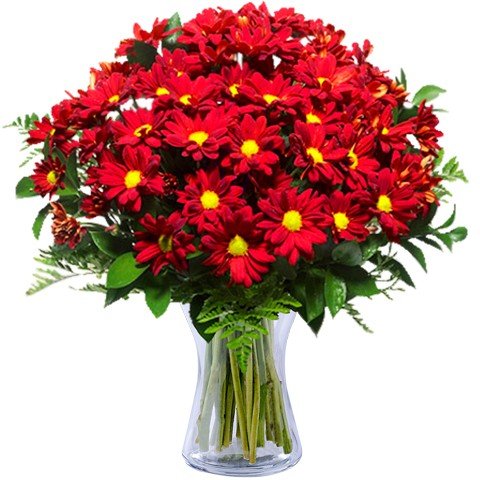 Same day delivery
Beautiful fresh flowers
Arranged by local artisan florists
7 days of freshness
Thanks to our high quality flowers, our bouquets will stay fresh for 7 days.