This stunning and compact bouquet of pink roses is artistically framed with proud aspidistra leaves to create a special visual effect your recipient is sure to enjoy.

More about this bouquet:
This bouquet of pink flowers features Premium pink aqua roses surrounded by folded aspidistra leaves.

.
We can guarantee the best quality flowers for each order.
100% Satisfaction guaranteed.
FloraQueen always sends the highest quality flowers.
All our flowers are shipped fresh, directly from our florist.
We always deliver on time!
FQ3000
20 Stunning Pink Roses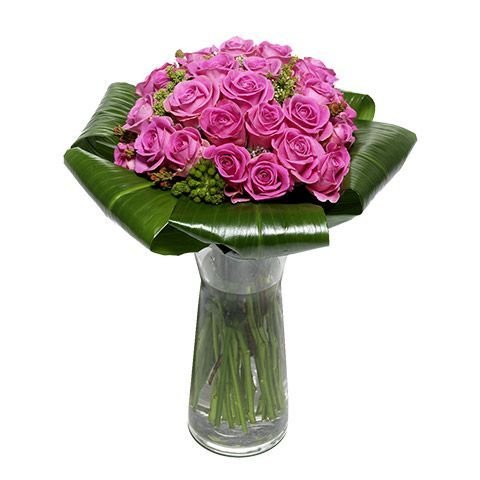 Same day delivery
Beautiful fresh flowers
Arranged by local artisan florists
7 days of freshness
Thanks to our high quality flowers, our bouquets will stay fresh for 7 days.