iPad Air 2 tablet + Blue Vlando iPad cover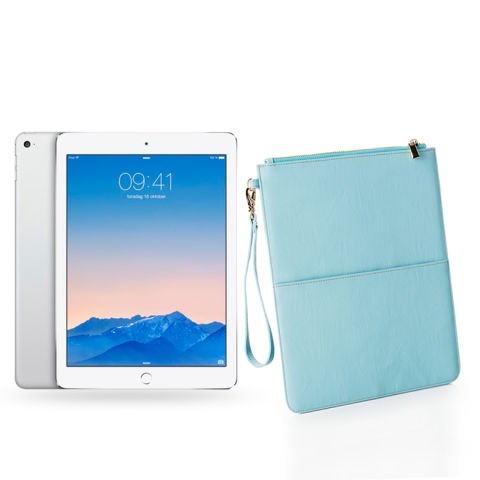 An original gift for special occasions
Do you have that feeling that you have exhausted all your ideas for gifts? If this is the case then you have come to the right pace! FloraQueen presents an extraordinary gift which consists of an iPad Air 2 and an elegant sky-blue Vlando iPad cover. The elegance and reliability of both products guarantee that this is a fantastic gift for whichever occasion. Send a gift with FloraQueen!
Product details:
iPad Air 2 + sky-blue Vlando ipad cover.

9.7" Retina screen of
Size: 17cm (wide) x 24cm (height) x 6.1mm (depth).
Weight: 444g.
Operating system: iOS 8.
8MP iSight Camera. Full HD video.
Bluetooth 4.0.
Dual Band MIMO Wi-Fi.
iPad Air 2 compatible cover.
Dimensions: 200x255mm.
Colour: Sky-blue.
Brand: Vlando.