Wireless Selfie stick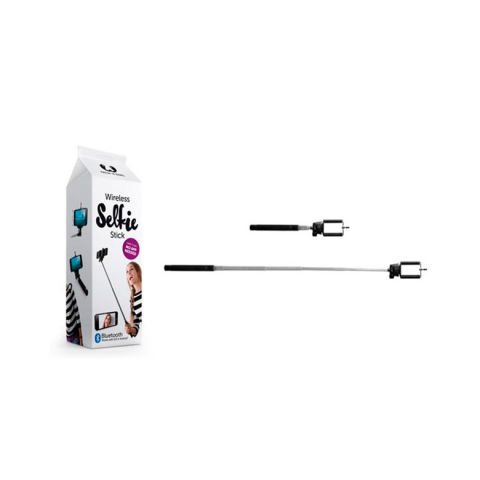 Smile: it's selfie time
It's never been so easy to take selfies: the wireless selfie stick by Fresh N Rebel allows you to take photos in a simple fast way. Thanks to its light modern structure, it is ideal to take on a trip, a concert, a party or even to a dinner. Easy to use, just place your mobile on the pole, connect with Bluetooth and take the photo with a click of a button. Also, it is possible to lengthen the pole up to 1 meter and adjust the angle to achieve the best image.
Product details:
Wireless selfie stick.

Bluetooth 2.1.
Compatible with IOS 5.0 and Android 2.3.36.
Rechargeable battery: with one battery it is possible to take up to 60.000 selfies.
Dimensions: width/length 4.6cm, depth 1.15cm.
Water resistant.
Weight: 49g.