"Urban Chic"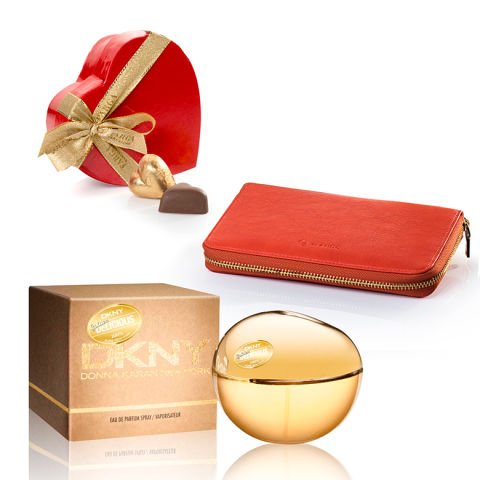 She is urban, chic and dynamic
For those women who lead an active, current, challenge-filled lifestyle, we have created this giftset you see before you. This set contains practical elements that fit in perfectly with enjoyment and sensuality.
This set contains:
Vlando purse in orange colour, perfect to wear the essential in an original an attractive manner.

"Be Delicious" DKNY perfume (100ml), with its tribute shape to the Big Apple and its notes of cucumber, grape, magnolia, violet, and muguet, it´s perfect for the day to day.

Farga bonbons are the reward for effort, courage, energy, and can be enjoyed at any moment.