Amore mio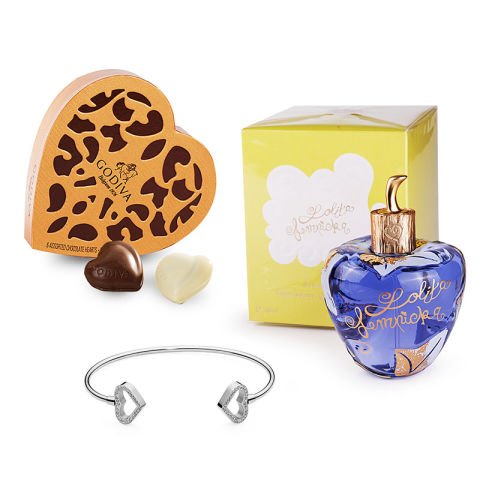 Perfumed love
A fine bracelet is the perfect gift to show her your affection. Even more so if its design includes two hearts with incrusted crystals that symbolize your feelings for each other. The gift is completed with a captivating fragrance that has a wide range of different nuances. Lolita Lempicka Eau de Parfum matches to perfection with a woman that gives off energy and joy at every turn. To finish this magnificent combination, we add a box of heart-shaped Godiva chocolates with 6 delicious treats for the palate.
Gift details:
Lolita Lempicka Eau de Parfum, with a wide variety of notes: licorice, ivy, anise, violet, Tonka bean, vetiver wood, vanilla, praline. Size: 100 mL.

Stainless steel bracelet with heart-shaped ends and incrusted crystals.

Godiva Coeur Iconique heart-shaped box with 6 milk chocolates.