"Classical perfection": pendant and earrings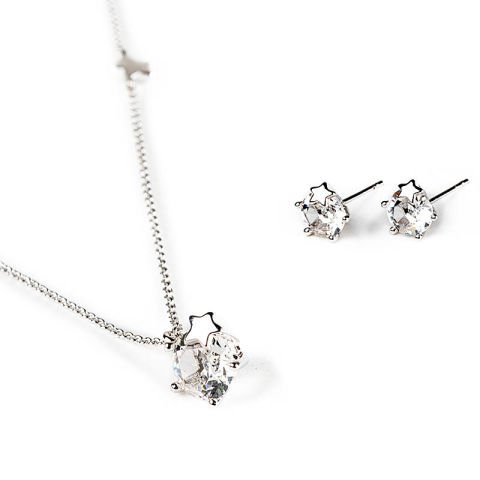 Elegance in the shape of a jewel
This set is for a distinguished woman, who puts simplicity and great care for detail first. The solitaire pendant and earrings with white Swarovski crystals will add splendour to her daily life.
Gift details:
Pendant "Star Prong": pure delicacy. The pendant we present in this gift is perfect for daily wear, as it matches numerous looks, always adding that necessary touch of brilliance. The chain is short, gold-plated and the white Swarovski crystals are just at the height of the centre of the breast.

Earrings "Star Prong": solitaire rhodium-plated earrings, with small, bright, white Swarovski crystals. It's not so much their presence that's noted, but rather their distinction, freshness and the light they add to the female face.