Heart shaped silver pendant with sapphires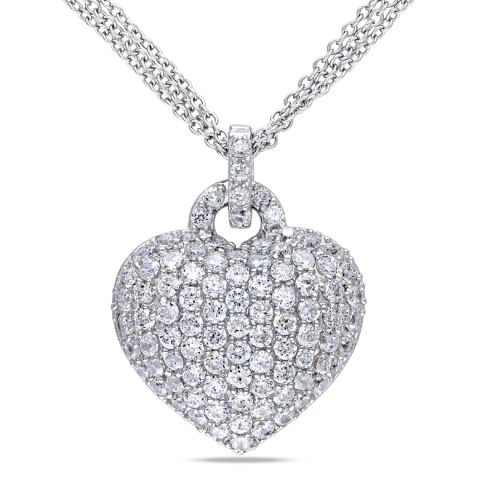 A heart of sapphires
Biscuits and cakes baked in the shape of a heart have a special charm about them… but there is nothing like heart-shaped jewellery! If you are looking for the perfect gift idea to impress an elegant decisive woman, then this is the perfect option, a heart-shaped sterling silver pendant with embedded white sapphires. Send it now and be sure to surprise her!
Product details:
925mm silver heart-shaped pendant with white sapphires.

Chain length: 45cm.

85 rounded white 3.13k sapphires.

Sapphire: September birthstone.

Sapphires synthetic not treated.