Silver "double heart" pendant with diamonds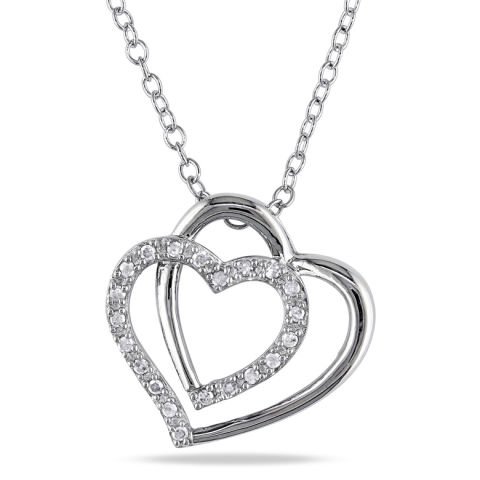 Two hearts, twice the love!
Two hearts love more than one, so this piece of jewellery will demonstrate that your love for her is so great, like a precious stone, a diamond! This 925mm white sterling silver double heart-shaped pendant is perfect to celebrate a special day. Send it now!
Product details:
Pendant in the form of two hearts made from 925mm sterling silver with diamonds.

Chain length: 45cm.
Size of the hearts: 16mm (width) x 14.5 mm (height).
21 white 0.105k round diamonds.
Natural untreated diamonds.
Diamond: Birthstone for April.